In this in-depth topic, we first discuss the current aging phenomenon in Asia and Taiwan.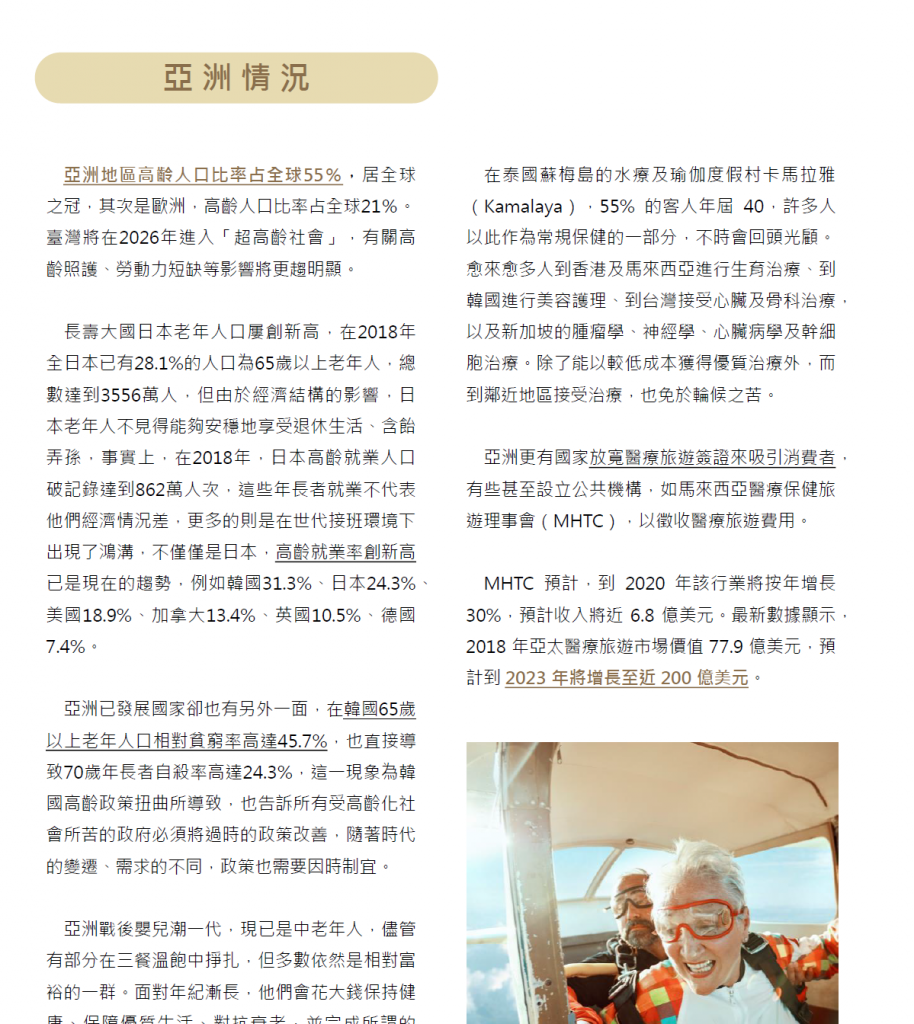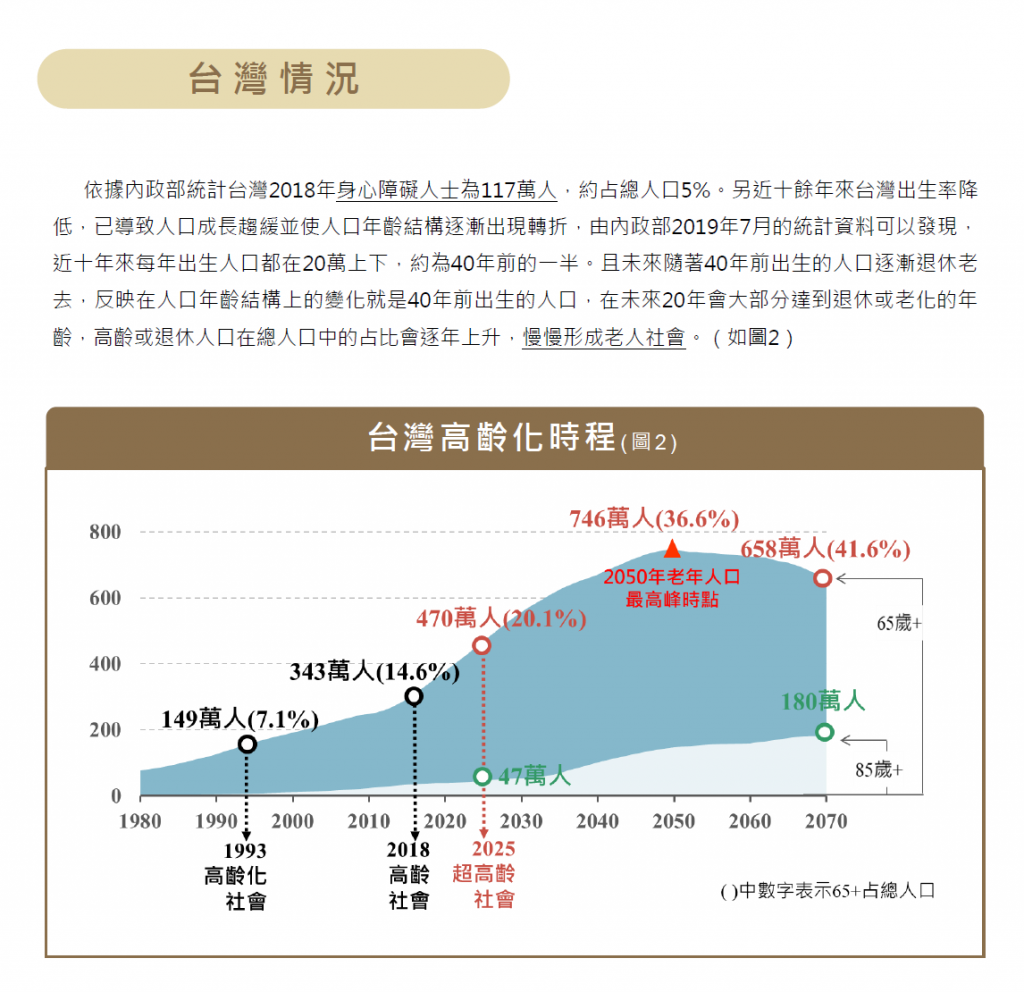 Thus, pointed out that the needs of these silver-haired persons begin more and more, and perhaps for some industries is another business opportunity.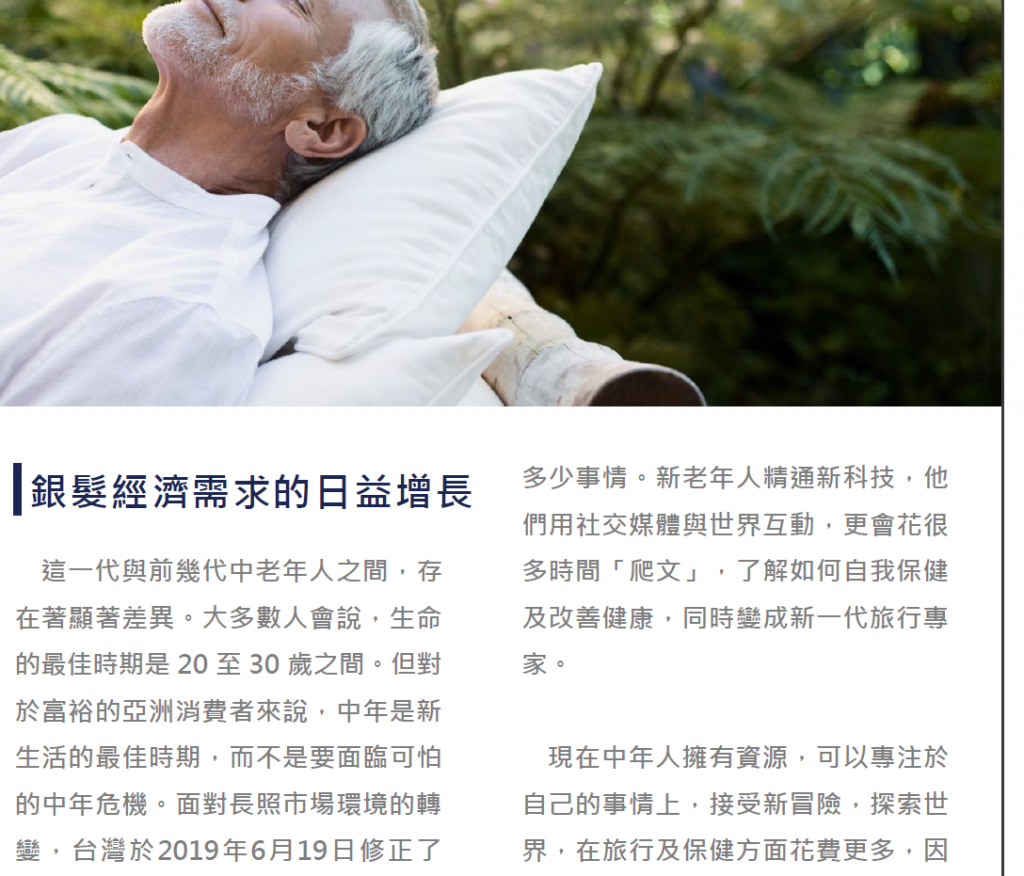 Governments of various countries also encourage different industries to actively prepare to seize this market.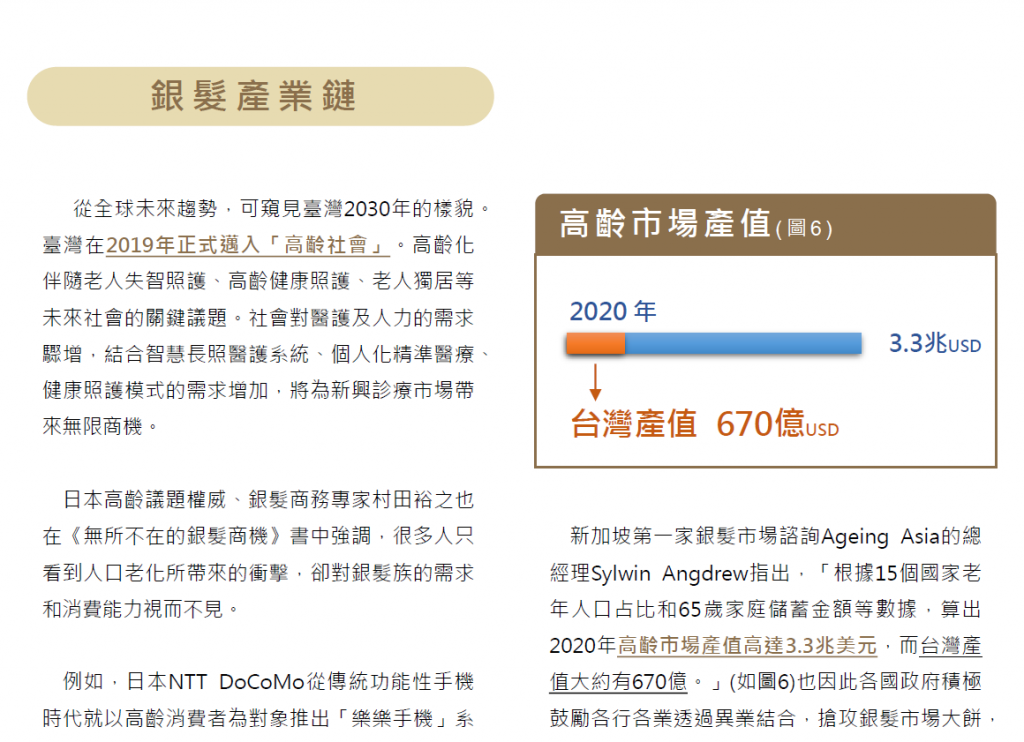 Of course, there is a case to share that the methods used by the silver-haired people to ensure a stable life in the future. Please download the full version to find out.