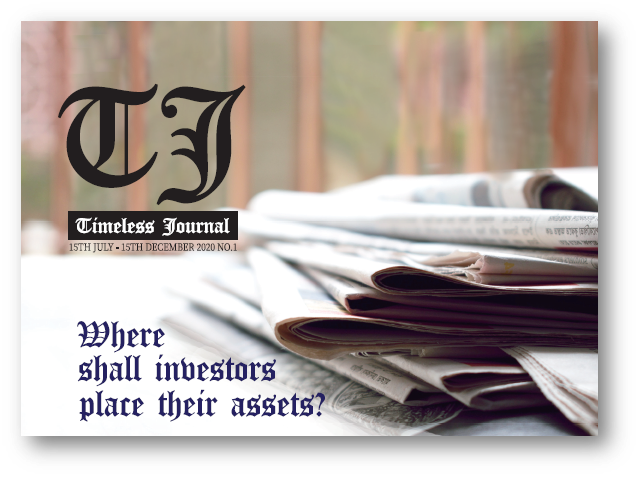 The very first Timeless Journal is brought to you by our experienced team, and we aim to continuously impress our clients and partners. In this edition, we will talk about the intensive trade war between US & China, HK's financial status, the rising global position of Taiwan during the pandemic. Also, new knowledge will be introduced as well, our goal is to have our experienced team talk directly to you.
P.7 in Timeless Journal Dec Edition
The current economic climate is worsened by multiple shock throughout the past 2 years, can HK recover to the status which it once was?
P.10 in Timeless Journal Dec Edition
True pearl reveals in hard times. Our experts begin to pull back the curtain in Taiwan and tell us all how Taiwan became one of the true pearls among Asia.
P.21 in Timeless Journal Dec Edition
Setting trusts is everyone's ultimate financial goal, but do you know the difference of two jurisdiction? You can download the full edition to find out more.
P.22 in Timeless Journal Dec Edition
We are glad to include ICIA in our first edition of Timeless Journal, they work hard to promote the importance of family trust. They are not only focus on education, but also provide consultation services.
P.30 in Timeless Journal Dec Edition
Please download the full version to see our previously lectures, seminars which is held successfully in Taiwan and we are proud that our team in Taiwan for their hard work.