HK government is leveraging its advantage to the best
Aim to be the leader in Family Office among the Asian countries
In early July, InvestHK, an HK government department of foreign direct investment opened an office and set up a team specifically to develop the family office industry in HK.
Here at Timeless International Family Office, we are excited to know that InvestHK is putting its best effect to promote and educate the public about this industry.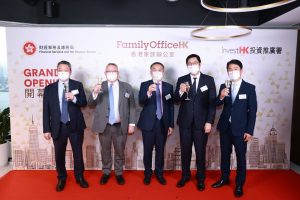 Reports showed ultra-high-net-worth individuals (UHNWIs) are rising significantly in Asia. Liam Bailey, the global head of research at Knight Frank, confirmed the rising growth of UHNWIs in Asia and said, "especially China which holds the key to this phenomenon with 246% forecast growth in very wealthy residents in the decade to 2025." Undoubtedly, demands for Family Office are rising significantly in Asia. Stephen Phillips from InvestHK said that FamilyOfficeHK is a major step to promote and establish HK as the prime hub for any companies interested in setting up a base in HK. Hong Kong is one of the most exciting places regarding the financial and economic environment, but could InvestHK's decision put Hong Kong in a leader position in Asia?
Hong Kong and Singapore have the same caliber for their many similarities, the history, environment, culture, and the two financial systems are more mature and welcoming to investors than other countries. Naturally, the strategy from both cities showed the intention to complement each other and strengthen their mutual advantages for finance positioning. For example, a distributed ledger technology platform, developed by a partnership between Hong Kong and Singapore, is designed to bring mutual regional benefits to traders from both places. Even though the similarity between the two cities leads to some exciting partnership and strength, the rivalry between them is intense, especially in the wealth management sector.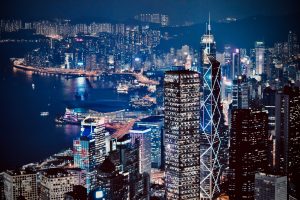 We understand currently Singapore is more attractive to UHNWIs because Hong Kong has been experiencing a turbulent political and economic time. However, this is a mistake if we underestimate the ability of Hong Kong to bounce back in the global market. We are optimistic about the future development of the Family Office in Hong Kong. There are still many advantages and influences Hong Kong can bring to the table, and with the InvestHK recent decision, we also see Hong Kong become a leading and robust hub in Asia in the long term. Furthermore, we are excited to get on the ride by combining prestigious assets from Hong Kong and Singapore.